Manufacture
The company "Metid" is one of the largest Ukrainian manufacturers of high-quality steel products for industry and household needs. The company owns production facilities, technological equipment and all the necessary infrastructure for the modern production of high quality steel products. We are constantly working on improving production technologies and updating technological equipment. Our specialists have created a number of technological processes for manufacturing products, which are unique "technical know-how" of the "Metid" company.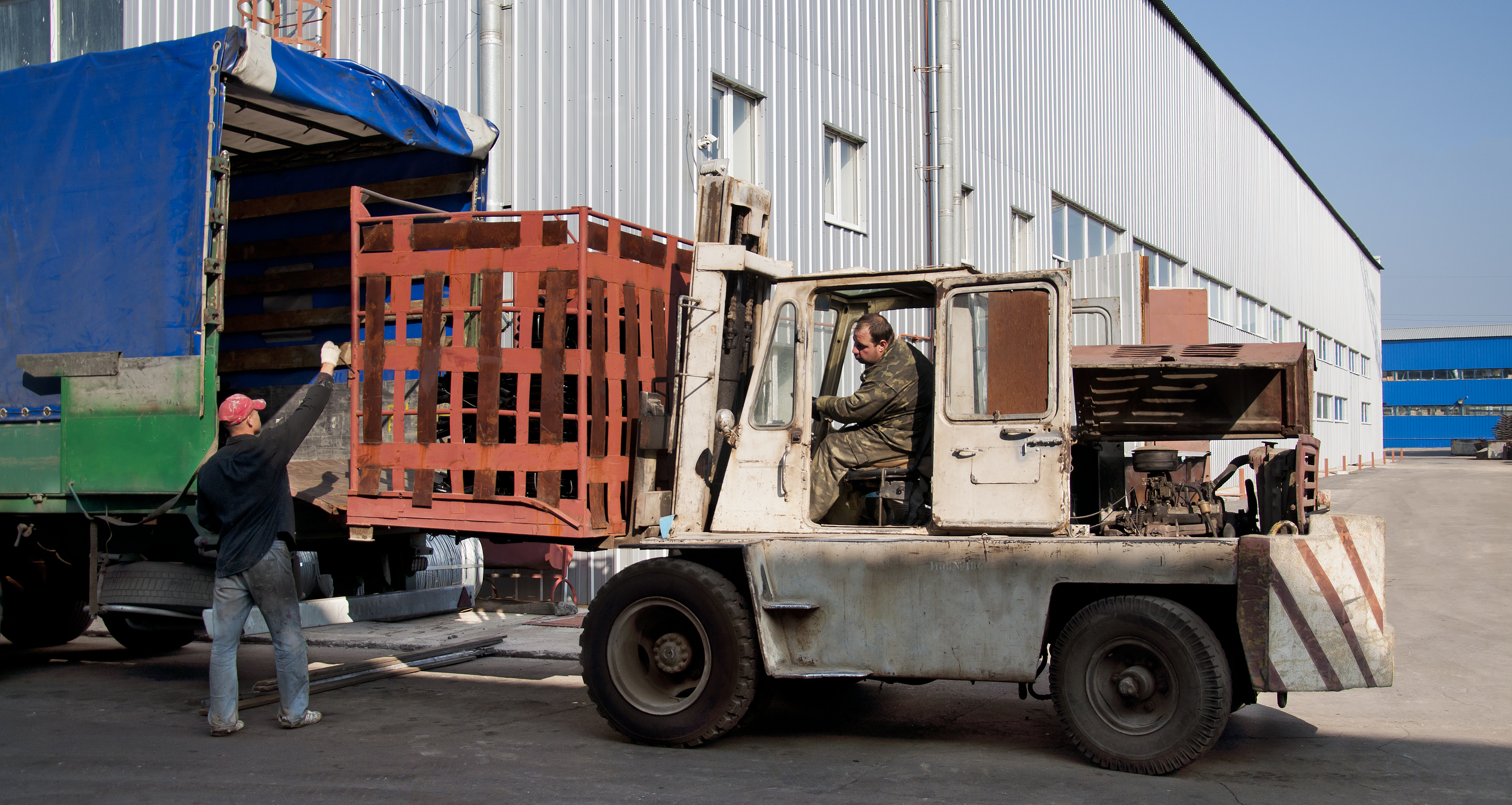 The company employs about 100 highly qualified workers and engineering professionals. The company constantly pays attention to improving their qualifications. Production facilities, warehouses for finished products and the administration of the company represent a single territorial complex, which is located in the
Dnipro city, Ukraine
. Convenient location of the company and developed transport infrastructure allow transporting finished products by road in any region.
Each type of product is manufactured in a separate workshop or on a separate specialized production line.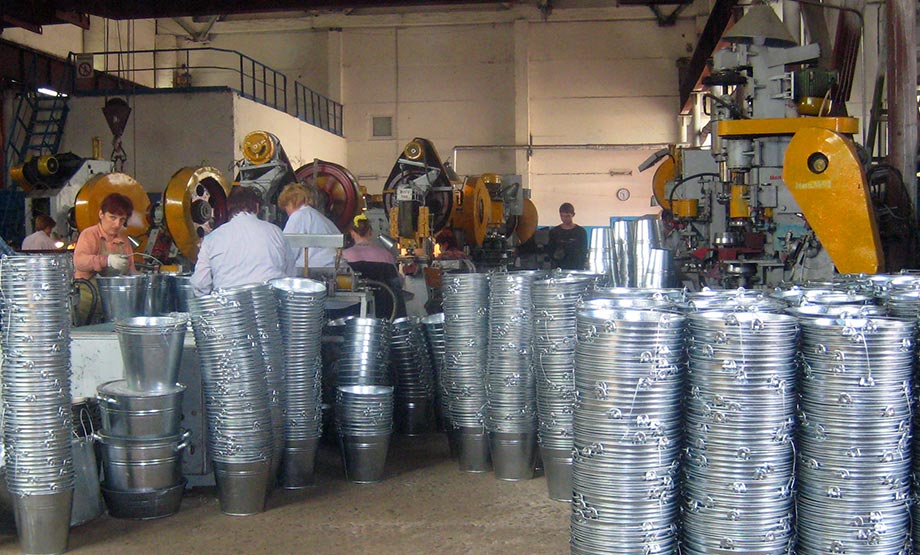 An important direction of production of the company "Metid" is the manufacture of products from galvanized steel. We use galvanized steel from the best manufacturers and process it on technological lines equipped with modern special equipment. Here we produce:
These products are manufactured in accordance with the requirements of the National Standard of Ukraine (DSTU 3277-95. Galvanized steel household dishware. General specifications).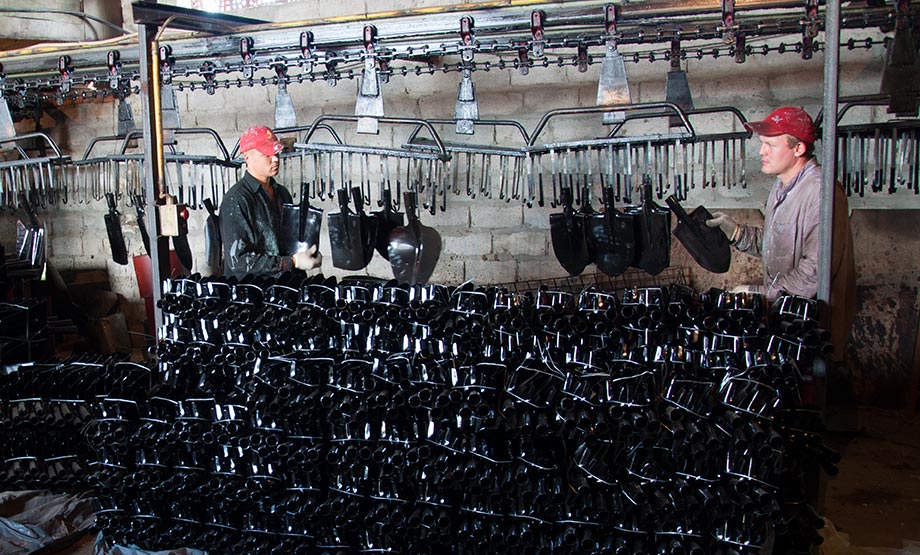 Another important area is the production of shovels. In a separate workshop on a specialized line, we produce digging
shovels
, square-faced shovels, snow and grain shovels, coal and rock shovels. Shovels are manufactured according to technical specifications (TU U 25.7-31300797-001: 2018) from carbon steel, which is subjected to special heat treatment.
The rapidly developing direction of the company is manufacturing of products for garden decor. Our
collection of garden decor
includes planters, flowerpots and buckets of various sizes in galvanized, powder coated and printed.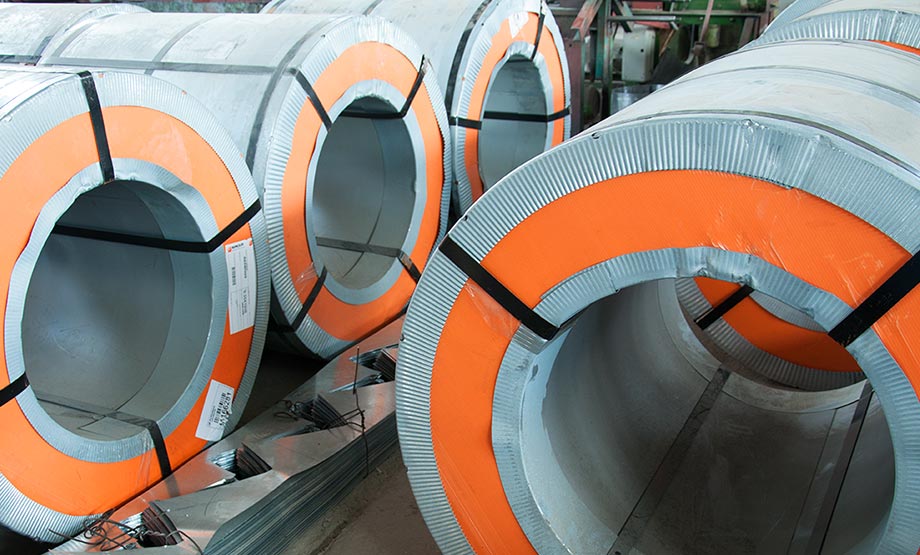 The total production is over 2,500,000 items per year. Galvanized steel products form a large part of the entire production. We have the potential to increase production volume by almost 3 times. The company pays special attention to the quality of its products and the introduction of new technologies to maintain leading market positions. The company's marketing department monitors changes in consumer demand in the respective markets. According to the analysis of the market situation, we are making the necessary changes to the product range. Our production is focused on customer satisfaction. We also fulfill orders in which we take into account the individual requirements of products' buyers. These requirements include product dimensions, metal thickness, coating thickness, image application, and more. In the production process, we use eco-friendly materials and technologies. Therefore, all our products are environmentally friendly and safe.
---