Products of the company "Metid"
The company "Metid" is manufacturing a wide range of products from sheet steel for the household and industry. The products are of high quality and meet all consumer requirements. We are interested in establishing partnerships with wholesale clients, for which special cooperation conditions will be offered.
Learn more about the partnership with Metid.
Galvanized steel products
The company "Metid" produces various goods for everyday life and industry from galvanized steel: buckets, tanks, baths, basins, washtubs. For our products, we use time-tested production technologies and the best materials from around the world. The main tool is cold rolled zinc coated steel sheet with a thickness of 0.35-0.5mm.
The quality of our products made of galvanized steel is controlled at all stages of manufacturing and meets the requirements of the National Standard of Ukraine DSTU 3277-95. "Galvanized steel household dishware. General specifications".
Shovels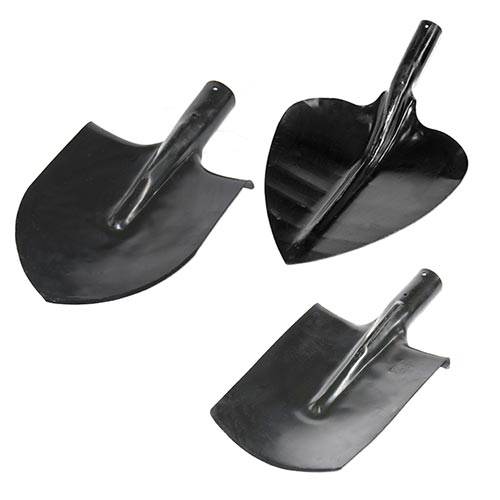 The company "Metid" is a manufacturer of all types of shovels reqired for household and industrial facilities. On a specially designed production line, the company "Metid" produces: small round-pointed shovel (spade) of the LKM type, rectangular shovel (spade) of the LKP type, sharp-pointed shovel (spade) of the LKO type, square-faced shovel (scoop) for sand of the LSP type, rock scoop (shovel for rock) of the LPR type, coal scoop (shovel for coal) of the LU-1 type, universal shovel, pick-and-dig shovels (American type) of the LPK type, square-faced shovel (scoop) for snow and grain of the LSZ type. The shovels can be coated with special paint, or coated with a protective powder coating (graphite and others).
The shovels are made of carbon steel, which undergoes a special heat treatment and meets the technical specifications TU U 25.7-31300797-001: 2018.
Learn more about how our shovels look on the
Gallery
.
Decor products
Under the brand "DECORIUM" the company "Metid" manufactures products for decoration and decorative elements for over 20 years. Our designers work very carefully on the creation of each product and all its elements. We help our consumers find original and intelligent solutions for home, apartment, garden or restaurant decor. Our product range includes cachepots, cachepots with a print, cachepots with a hanger, flowerpots, decorative buckets with a handle, anti-mosquito decorative candles and others. Decor products can be zinc coated or powder coated in various RAL colors. All products are environmentally friendly and safe to use. Moreover, the decor made from natural materials will never lose its relevance. We help to create a good mood and harmonious space with decorative elements.
Learn more about how our decor products look on the
Gallery
.
---